THE GOLFER TRAVEL CLUB
An Elite Travel and Rewards Club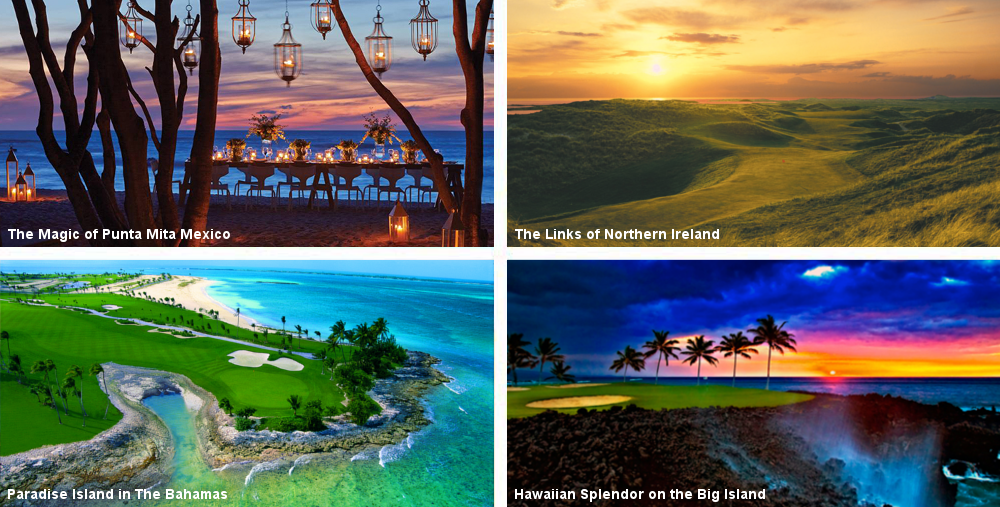 JOIN AN EXTRAORDINARY TRAVEL CLUB
Great destinations. Special events. Insider benefits.
Exciting adventures and savings for the savvy traveler.
The Golfer Travel Club is a membership club that offers savings to the most exciting destinations in America and around the world.
It is an Elite Travel and Rewards Club that provides you with savings on top of the line Travel Packages and Special Events. It also offers you Insider Benefits, VIP Travel Opportunities and Special Offers on golf equipment and leading lifestyle brands.
The Golfer has been the leader in luxury lifestyle and travel for over 15 years. Take advantage of our experience partnering with the best of the best travel experts and tour operators. Discover new and exciting destinations. Let us create lifetime experiences for you.
CHARTER MEMBERSHIP OFFER:
The Golfer Travel Club will launch in Fall 2016. Take advantage of our Charter Membership offer now and you will receive a two-year membership for the price of one year! The savings you'll receive from your first booking will easily cover the cost of your membership fee.
Watch for bonus trips and sweepstakes coming soon to several world class destinations:
Evian Resort in France
Primland in Virginia USA
Mayakoba in Riviera Maya Mexico
Become a member today.
Join The Golfer Travel and Rewards Club and enjoy savings on travel, products and services for two years!
Regular Membership Fee for one year: $95
✔ Your Charter Membership Fee for two years: $95